Obstacle Course Rentals Lafayette GA
Obstacle Course Rentals Near Me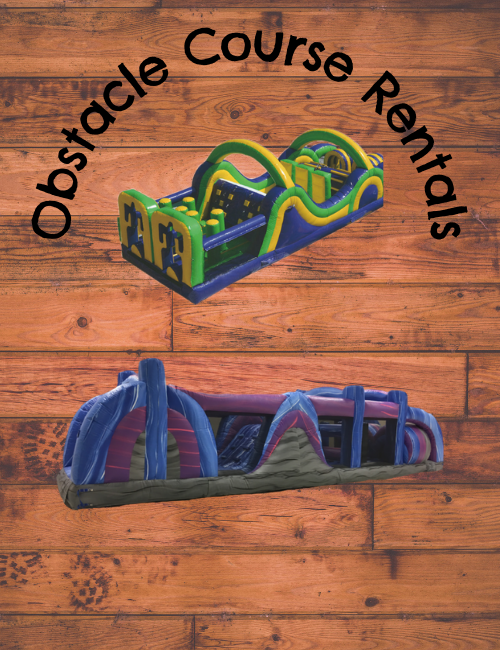 Best Obstacle Course Rentals Ideas
Obstacle Course Rentals Lafayette Ga is perfect for those large crowds. While an Obstacle Course Rentals Lafayette Ga will also do well for a backyard event, they are large, so check to ensure you have room. They are great for large crowds as they keep the lines moving. This means more fun for everyone that attends. Obstacle Course Rentals Lafayette Ga are very popular with school events as well as bounce house rentals Lafayette Ga and combo rentals Lafayette Ga which are bounce house rentals combined with dry slides. We do offer a ton of party rental options and work with people that have parties of all sizes.
If you are looking to add that WoW factor to your next party then you need to give us a call. Our party rentals and obstacle course rentals Lafayette Ga are the perfect fundraisers as well. We take partying seriously and plan to have your event set up before a single guest arrives. We will take care to set it up in a fashion that will allow people to get around in the event have room to mingle as well as the rentals to have lines. Of course, if you are having a large event you want to minimize the lines as much as possible. If you are not sure how to do that, ask! We have set up countless inflatable carnivals and have great ideas to help you keep your lines moving.
Obstacle Course Rental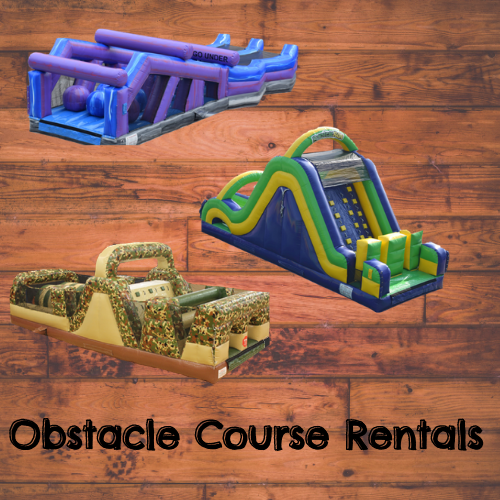 Obstacle Course Rentals
Lafayette GA Obstacle Course Rentals will test the ability of children of all ages! From the Littles to the Young at heart! We offer Extreme Obstacle Course Rentals and
not so extreme as well! Check out our selection of Obstacle Course Rentals by clicking below.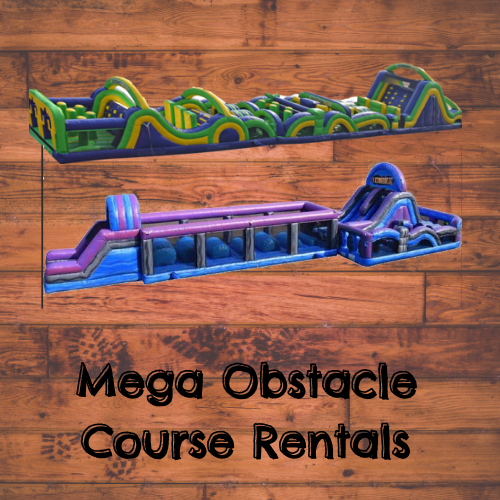 Mega Obstacle Course Rentals
Mega Obstacle Course Rentals Lafayette GA will help your event POP!! Shelf Service Bouncers always bring the best quality to Lafayette GA of Mega Obstacle Course Rentals around. We strive for inflatables that are approved from the Littles to the Young at Heart!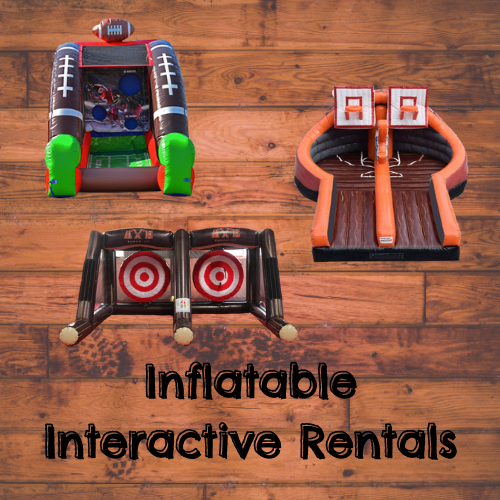 Inflatable Interactives
Interactive Inflatables Lafayette GA are a must have for party or event. Shelf Service Bouncers has multiple Interactive Sports Inflatables and Competitive Interactive Inflatables in Lafayette GA to choose from.
Lafayette GA Obstacle Course Rentals
While we do offer Obstacle Course Rentals Lafayette Ga we also have other party rentals that can be combined to make a wonderful carnival. Popcorn, snow cones, and other concessions add to the fun of the carnival. Nobody can resist the smell of popcorn, which means that it certainly needs to be added if your carnival is a fundraiser. People will pay for a bag of popcorn without thought. Be sure that you take complete advantage of what is here to earn money from. Fundraisers are wonderful when done right. You can certainly stand to make a lot of money from our party rentals. This is a simple way to earn and not have to have days or weeks into it. Sure, there will be some planning but selling overpriced trinkets takes a lot more planning and effort.
Inflatable carnival rentals are perfect for a fundraiser and we do all the heavy work. All you have to do is plan a day and start advertising. We have many of our clients do this and advertise on social media, around the area schools, and churches. Let the community know of the event and all that you are going to offer. Obstacle Course Rentals Lafayette Ga can be used to start races and give prizes out to the winner. There are many ideas for our bounce house rentals and Obstacle Course Rentals Lafayette Ga that there are too many to mention. Challenge yourself on what you could do to make it more fun. Maybe have them play games while bouncing to the music, when the music stops they have to try to remain still. This can be so much fun as it is impossible to remain still on a bounce house floor that was just going all over.
Fun Obstacle Course Rentals within Lafayette GA
Games are fun for those participating as well as those watching. This creates a fun atmosphere for your inflatable carnival. Obstacle Course Rentals Lafayette Ga are very large and keep the lines moving. Bounce house rentals are fun for the younger kids. Adults and teens enjoy Obstacle Course Rentals Lafayette Ga too. If you are looking to entertain a bunch of teens be sure that you look around our page. We offer a variety of items that teens and young adults enjoy to mess around on. We have Obstacle Course Rentals Lafayette Ga but we also have large yard games, waterslide rentals, concessions, and inflatable games.
If you plan to have different aged and sized kids then you might want to look at getting a toddler bounce house, to keep them safe. Obstacle Course Rentals Lafayette Ga are pretty large and hard for a toddler to maneuver. But, they will enjoy bouncing in their own bounce house for the little ones.